Mushroom Haircut is one of the oldest hairstyles out there. The mushroom haircut is a legacy for all new short hair evolutions.
The modern hairstyle we see nowadays especially the short one's are the upgrades of Mushroom Haircut itself.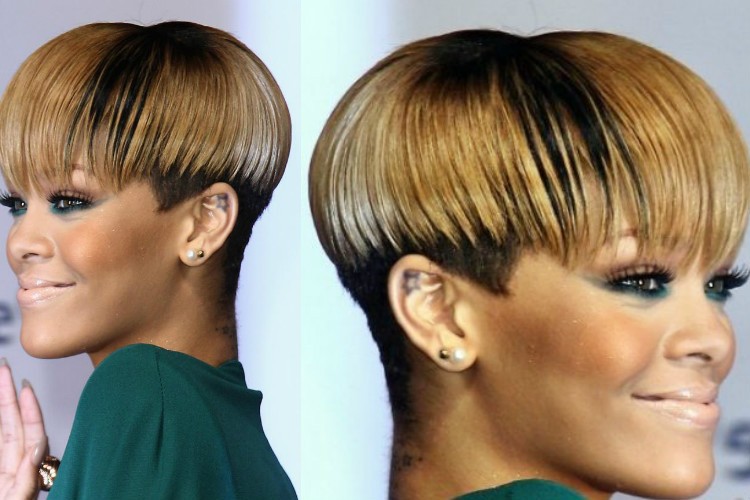 Today's Mushroom Haircut is the best upgrade from various times. It is famous for less maintenance and ease to go hairstyle nature.
The Haircut led to modifications on hair like " Bowl Cut, Undercut, Nape Shaved Haircut and much more radical haircuts ."
Undercuts are the current trend, and fashion design for every Fashionista out there, Popular celebs like Miley Cyrus, Scarlett Johansson and much more opted the new look.
Mushroom haircut is the base for all those hairstyles, People with Thick hair sure looks excellent in this Haircut.
In 60's and 70's men's used to wear this Mushroom Haircut style. Mushroom Haircut became a trend over those days and led to many variations. Every female is trying those modifications
Mushroom Haircut – How it's done?
It's is one of the quickest and easy hairstyle a hairdresser can give. Again the trend started in 2015 onwards after many celebrities opted this haircut
The back part of the hair will entirely or partially Be Shaved with a Razor or Clipper. Then the remove portion of the hair is combed forward
In all directions, they cut evenly to match the hairline equally. Some of the veteran's use clippers to perform the haircut. Check some examples here.
Source: Dailymotion
After undercuts became famous many are trying the half shaved, and side cut looks. Natalie Dormer did a Side shave for the movie " Hunger Games ."
Later she managed by wearing a wig to shoot popular TV Series " Game of Thrones ." But I've to admit it that she's looking gorgeous in her Side Shaved Hairstyle
Also Read : Charmme Kaur gets Undercut
Her haircut should be treated as a Half-Shaved Hairstyle, though. Although these are all the evolution's and modifications from the legacy Mushroom itself
Here're some of the examples of Mushroom and other variations of the Haircut
Do share this article on Social Media if you like this. Thank you.